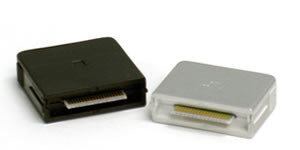 MPOP #20 - 200 English Songs
Compatible with: Only ET Series except ET-12S & ET-28KH
---
Compatible with: Only ET Series except ET-12S & ET-28KH OnStage 
NOT COMPATIBLE with: ET-12S, ET-28KH OnStage or any Old Models such as ED, EG & other series.
Please contact us for any compatibility questions.
25 OR 6 TO 4 - CHICAGO
A BIG HUNK O' LOVE - ELVIS PRESLEY
A DAY IN THE LIFE - THE BEATLES
A LITTLE MORE LOVE - OLIVIA NEWTON-JOHN
A PICTURE OF ME (WITHOUT YOU) - GEORGE JONES
ABRACADABRA - STEVE MILLER BAND
AGAINST THE WIND - BOB SEGER
ALL RIGHT - CHRISTOPHER CROSS
ANGELINA - LOU BEGA
ARE YOU HAPPY NOW - MICHELLE BRANCH
BABY COME BACK - PLAYER
BACK AT ONE - BRIAN MCKNIGHT
BAD MEDICINE - BON JOVI
BAD MOON RISING - C. C. R.
BE LIKE THAT - 3 DOORS DOWN
BE MY LOVER - LA BOUCHE
BEAUTIFUL MORNING - ACE OF BASE
BEAUTIFUL SOUL - JESSE MCCARTNEY
BEFORE I FALL IN LOVE - COCO LEE
BIGGEST PART OF ME - AMBROSIA
BOOGIE OOGIE OOGIE - A TASTE OF HONEY
BREAKING THE HABIT - LINKIN PARK
BROTHER LOUIE - STORIES
CAN'T BE WITH YOU TONIGHT - JUDY BOUCHER
CHRISTMAS SONG - THE CARPENTERS
COLOR MY WORLD - CHICAGO
COVER ME - BRUCE SPRINGSTEEN
DANGEROUS - MICHAEL JACKSON
DANGEROUSLY IN LOVE 2 - BEYONCE
DER KOMMISSAR - AFTER THE FIRE
DO I HAVE TO SAY THE WORDS - BRYAN ADAMS
DOCTOR JONES - AQUA
DON'T LET ME BE THE LAST TO KNOW - BRITNEY SPEARS
DON'T LET THE SUN GO DOWN ON ME - GEORGE MICHAEL & ELTON JOHN
DOWNTOWN - PETULA CLARK
DREAM ON - NAZARETH
EMOTIONS - MARIAH CAREY
ERES TU (TOUCH THE WIND) - MOCEDADES
EVERY MORNING - SUGAR RAY
EVERY WOMAN IN THE WORLD - AIR SUPPLY
FAITHFULLY - JOURNEY
FAMILY AFFAIR - MARY J. BLIGE
FEEL LIKE MAKING LOVE - ROBERTA FLACK
FIRST TIME EVER I SAW YOUR FACE - ROBERTA FLACK
GETAWAY - EARTH WIND & FIRE
GIRLFRIEND - AVRIL LAVIGNE
GIVE ME THE NIGHT - GEORGE BENSON
GOOD FOR ME - AMY GRANT
GREASE - FRANKIE VALLI
HARD TO SAY I'M SORRY - CHICAGO
HARDEN MY HEART - QUARTERFLASH
HOLIDAY - BEE GEES
HOPELESSLY DEVOTED TO YOU - OLIVIA NEWTON-JOHN
HOW DID I FALL IN LOVE - BACKSTREET BOYS
HOW WILL I KNOW - WHITNEY HOUSTON
HOW'S IT GOING TO BE - THIRD EYE BLIND
HURT - CHRISTINA AGUILERA
I CAN WAIT FOREVER - AIR SUPPLY
I FINALLY FOUND SOMEONE - BRYAN ADAMS & BARBRA STREISAND
I GO CRAZY - BARRY MANILOW
I KNEW I LOVED YOU - SAVAGE GARDEN
I LAY MY LOVE ON YOU - WESTLIFE
I LOVE THE NIGHTLIFE - ALICIA BRIDGES
I MADE IT THROUGH THE RAIN - BARRY MANILOW
I MISS YOU - KLYMAXX
I ONLY WANT TO BE WITH YOU - BAY CITY ROLLERS
I STILL HAVEN'T FOUND WHAT I AM LOOKING FOR - U2
I WANT TO HOLD YOUR HAND - THE BEATLES
I WANT YOUR LOVE - CHIC
I WENT TO YOUR WEDDING - PATTI PAGE
IF NOT FOR YOU - OLIVIA NEWTON-JOHN
IF YOU EVER CHANGE YOUR MIND - CRYSTAL GAYLE
IF YOU HAD MY LOVE - JENNIFER LOPEZ
I'LL BE YOUR EVERYTHING - TOMMY PAGE
IN BLOOM - NIRVANA
INVISIBLE MAN - 98 DEGREES
ISLANDS IN THE STREAM - KENNY ROGERS & DOLLY PARTON
IT'S A GREAT DAY TO BE ALIVE - TRAVIS TRITT
IT'S GONNA BE ME - 'N SYNC
IT'S MY LIFE - BON JOVI
IT'S NOW OR NEVER - ELVIS PRESLEY
I'VE NEVER BEEN TO ME - CHARLENE
JENNY FROM THE BLOCK - JENNIFER LOPEZ
JUST TAKE MY HEART - MR. BIG
KISS - PRINCE
LET ME LOVE YOU - BRIAN MCKNIGHT
LIKE I LOVE YOU - JUSTIN TIMBERLAKE
LONELY SKY - CHRIS DE BURGH
LOVE IS LIKE OXYGEN - SWEET
LOVE ME TONIGHT - TOM JONES
LOVE POTION NO. 9 - THE SEARCHERS
LOVE SO RIGHT - BEE GEES
LOVE SOMEBODY - RICK SPRINGFIELD
MAN I FEEL LIKE A WOMAN - SHANIA TWAIN
MANDY - BARRY MANILOW
MANEATER - HALL & OATES
ME AGAINST THE MUSIC - BRITNEY SPEARS FEAT. MADONNA
MEET ME HALF WAY - KENNY LOGGINS
MIRROR MIRROR - M2M
MISS YOU LIKE CRAZY - NATALIE COLE
MONEY - PINK FLOYD
MORE THAN THAT - BACKSTREET BOYS
MR. BLUE - THE FLEETWOODS
MY ALL - MARIAH CAREY
MY EVERYTHING - 98 DEGREES
MY LOVE - LIONEL RICHIE
MY SWEET LADY - JOHN DENVER
NEITHER ONE OF US - GLADYS KNIGHT & THE PIPS
NEVER SAY GOODBYE - BON JOVI
NIGHT IN WHITE SATIN - MOODY BLUES
NO MATTER WHAT - BOYZONE
NOBODY'S HOME - AVRIL LAVIGNE
OH CAROL - SMOKIE
OH GIRL - THE CHI-LITES
ON THE SIDE OF ANGELS - LEANN RIMES
ONE IN A MILLION - BOSSON
ONE LAST CRY - BRIAN MCKNIGHT
ONE MORE TRY - A1
ONE OF THESE NIGHTS - EAGLES
ONE THING - AMERIE
ONE WOMAN - JADE
OUR LOVE - NATALIE COLE
OVER YOU - DAUGHTRY
PASSION - ROD STEWART
PLAY THAT FUNKY MUSIC - WILD CHERRY
PLAYGROUND IN MY MIND - CLINT HOLMES
PRIVATE EYES - HALL & OATES
QUANDO QUANDO QUANDO - ENGELBERT HUMPERDINCK
READ YOUR MIND - AVANT
READY OR NOT - AFTER 7
REFLECTIONS OF MY LIFE - MARMALADE
ROCK AND ROLL MUSIC - BEACH BOYS
ROCK WITH YOU - MICHAEL JACKSON
ROMEO - DONNA SUMMER
SAD EYES - ROBERT JOHN
SAVE ALL YOUR KISSES FOR ME - BROTHERHOOD OF MAN
SAY{C} SAY{C} SAY - PAUL MCCARTNEY & MICHAEL JACKSON
SEASONS IN THE SUN - WESTLIFE
SENDING ALL MY LOVE - LINEAR
SHAKE YOUR LOVE - DEBBIE GIBSON
SHOW ME THE MEANING OF BEING LONELY - BACKSTREET BOYS
SHUT UP - BLACK EYED PEAS
SITTING ON THE DOCK OF THE BAY - OTIS REDDING
SK8ER BOI - AVRIL LAVIGNE
SMOKIN' IN THE BOYS ROOM - BROWNSVILLE STATION
SMOOTH - SANTANA FEAT. ROB THOMASSANTANA
SOMEBODY - REBA MCENTIRE
STOP - SAM BROWN
STUCK ON YOU - ELVIS PRESLEY
STUMBLIN' IN - SUZI QUATRO & CHRIS NORMAN
SUDDENLY - OLIVIA NEWTON-JOHN & C. RICHARD
SUSPICIONS - EDDIE RABBITT
SWEET CHILD O' MINE - GUNS 'N ROSES
TEENAGE LOVE AFFAIR - ALICIA KEYS
TELL ME THAT YOU LOVE ME - TERRI GIBBS
THANK YOU - ALANIS MORISSETTE
THE BOY IS MINE - BRANDY AND MONICA
THE FIRST CUT IS THE DEEPEST - SHERYL CROW
THE MOST BEAUTIFUL GIRL IN THE WORLD - PRINCE
THE WAY IT IS - BRUCE HORNSBY
THE WAY YOU LOVE ME - FAITH HILL
THE WAYS TO LOVE A MAN - TAMMY WYNETTE
THERE'LL BE SAD SONGS (TO MAKE YOU CRY) - BILLY OCEAN
THERE'S A KIND OF HUSH - THE CARPENTERS
TO LOVE SOMEBODY - MICHAEL BOLTON
TODAY - JOHN DENVER
TOGETHER FOREVER - RICK ASTLEY
TOO MUCH TOO LITTLE TOO LATE - JOHNNY MATHIS & DENIECE WILLIAMS
TOXIC - BRITNEY SPEARS
TWIST AND SHOUT - THE BEATLES
UP WHERE WE BELONG - J.COCKER & J.WARNES
URGENT - FOREIGNER
WALK THE WAY THE WIND BLOWS - KATHY MATTEA
WANNA BE - SPICE GIRLS
WAS I DREAMIN' - THE CASCADES
WELCOME TO THE JUNGLE - GUNS 'N ROSES
WHAT A GIRL WANTS - CHRISTINA AGUILERA
WHAT ABOUT LOVE - HEART
WHEN CAN I SEE YOU AGAIN - BABYFACE
WHEN I'M GONE - 3 DOORS DOWN
WHEN SHE CRIES - RESTLESS HEART
WHERE IS THE LOVE - BLACK EYED PEAS
WHITE FLAG - DIDO
WHY NOT - HILARY DUFF
WILD FLOWER - COLOR ME BADD
WILD WORLD - MR. BIG
WITHOUT YOU - MOTLEY CRUE
WONDER - NATALIE MERCHANT
WORLD - BEE GEES
YOU ARE - LIONEL RICHIE
YOU BELONG TO ME - CARLY SIMON
YOU CAN DO MAGIC - AMERICA
YOU GOTTA BE - DES'REE
YOU MAKE ME WANNA - BLUE
YOU SHOULD HEAR HOW SHE TALKS ABOUT YOU - MELISSA MANCHESTER
YOUR LOVE IS DRIVING ME CRAZY - SAMMY HAGAR
YOU'RE IN MY HEART - ROD STEWART
YOU'RE MY WORLD - HELEN REDDY
YOU'RE NOT ALONE - CHICAGO
YOU'RE THE INSPIRATION - CHICAGO